SUFFERING FROM NEUROPATHY?
GET RESULTS NOW!
Many Neuropathy pain sufferers in Royersford are thrilled with our new, cutting-edge treatment. Watch our success stories to see how we can help you.
16-Point Neuropathy
Specific Exam
Comprehensive Consultation & Exam
Are You in Pain?

It is common for patients to experience the first symptoms in their extremities (hands, arms, legs and feet).

COMMON CAUSES

Diabetes, Statin Drugs, Chemotherapy, Chronic Inflammation, and Degenerative Conditions.

SOLUTION

What if there was a solution that may be able to reverse your neuropathy pain without drugs or surgery?
Featured on NBC, Business Insider, NY Weekly, and Yahoo Finance
WATCH OUR SUCCESS STORIES
In this video, Gerry shares how she has improved 90% with her Neuropathy in the first 4 weeks of her care.
Dancing again without pain
Extreme Ankle Pain almost gone
Feet Don't Swell Anymore
Burning in Feet at night almost gone
No Compression Socks anymore
Losing Weight with program
Legs don't hurt when walking
Feet don't hurt at night
She has also been going up and down steps at home to do wash without her legs and feet hurting. Gerry is excited to travel more now that she has her legs and feet back!
Susan describes her amazing progress in healing from peripheral neuropathy in her first 7 weeks of care. She can walk longer, 3-4 blocks at a time. She has better balance. The pins and needles and burning sensations are gone!
Susan shares how waking up in the morning without the pain and electric sensations, and being able to walk in her bare feet in comfort is like "celebrating Christmas every day!" She used to sleep with her feet hanging off each side of the bed due to the pain, and now she wakes up with her feet under the covers!
Her 7 week sensory re-exam showed 40% improvement in her right foot and 96% improvement in her left foot. This is reversing neuropathy naturally.
Mike shares how other providers brushed off his neuropathy, and told him he would need to learn to live with it. With using our home protocol, Mike has enjoyed:
Better Balance
Improved Sensitivity in his Feet
Less Cramping
Easier Walking
Ability to Straighten his Toes
As a retired Registered Nurse, Leah has some of the top doctors and specialists to turn to. She had not been able to get answers to reverse her neuropathy.
Sleeping Longer
Can wear close-toes shoes and socks again
Walking Better
Doesn't need a cart at the grocery store anymore
"Leather Feeling" under feet is 50 % improved in 7 weeks
She was skeptical at first, but shares how happy she is that she is receiving care with Dr. Dan's Neuropathy program.
No More Electric Shocks waking her up
Sleeping much better
Standing up on toes to reach high cabinets
Walking greatly improved
Can prop feet up on sofa without throbbing pain
Tony as he shares how his Peripheral Neuropathy has improved 50% in 90 days. He is now able to feel the gas and brake pedal with more certainty while driving, and can move around more freely when working on cars.
new patient special
$87 16-Point Neuropathy Specific Exam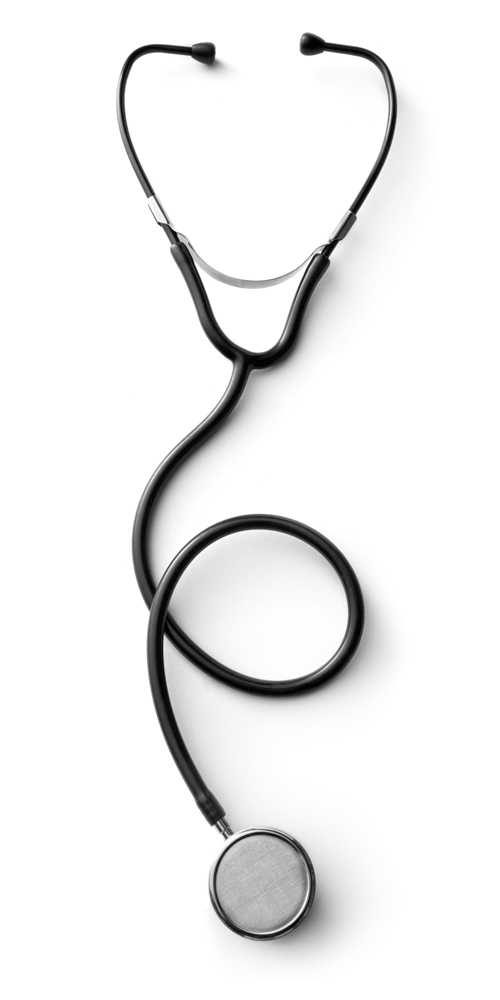 Dr. Daniel McClimon DC, BCN
Dr. McClimon is a board-certified neuropathy specialist who works with people to reverse their neuropathy naturally.
WE OFFER A NEW SOLUTION TO
NEUROPATHY PAIN
We have developed a unique clinical treatment that combines a drug-free, non-surgical approach with the most advanced NEUROPATHY PAIN RELIEF TECHNOLOGY available. Many patients are seeing great results, even those who have "tried everything" before.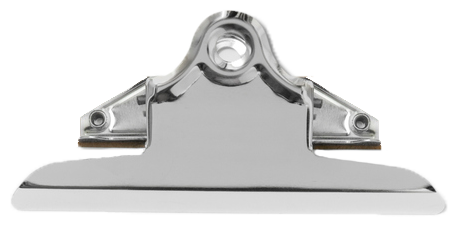 Call Patti, our program coordinator, to reserve your seat for our next available free Reversing Neuropathy seminar. Seating is limited.
SUFFER WITH NEUROPATHY? ...SUFFER NO MORE!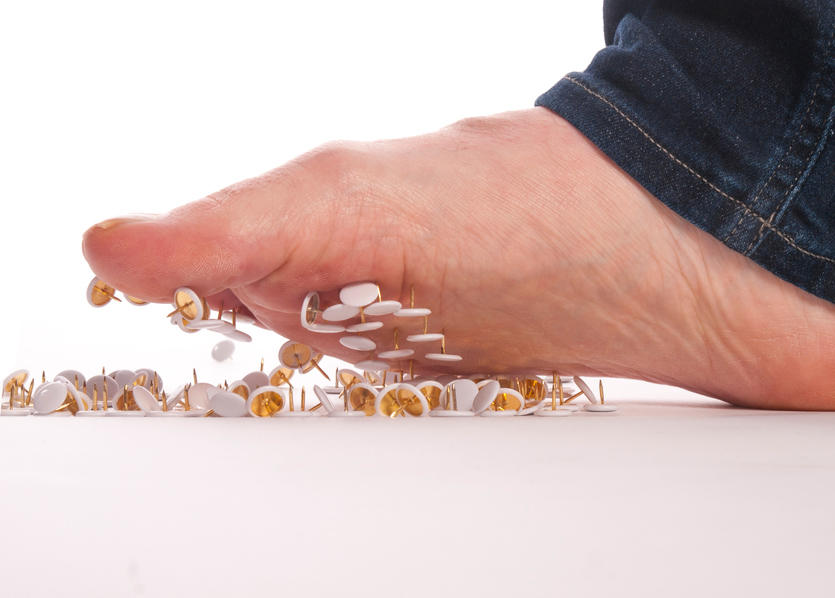 Imagine no more medication but a proven long-term solution you can do at home for your
Numbness or tingling in hands, arms, feet or legs

Sharp, jabbing, throbbing, freezing or burning pain

Difficulty Sleeping from Leg or Foot Discomfort
THERE MAY BE HOPE FOR YOU
Our treatment works for a wide variety of conditions. If you are suffering with neuropathy, there may be hope! Get relief with no surgery, shots, or addictive and dangerous medications. 100% non-invasive with no side effects.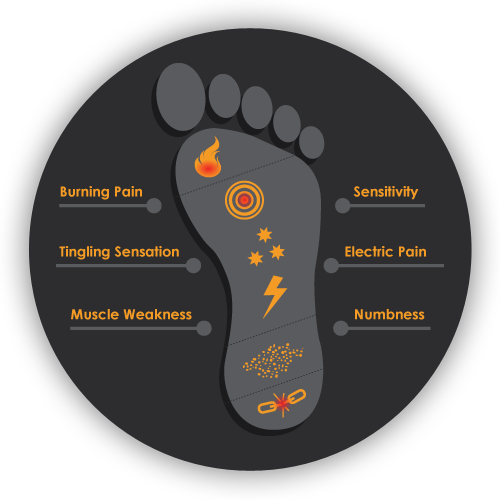 DO YOU HAVE CHRONIC PAIN?

Do you have chronic neuropathy that you have been told you have to live with?

HAVE YOU TRIED EVERYTHING?

Do you feel like you have tried everything possible, but haven't felt any results? Chiropractic care can help.

DO YOU THINK SURGERY IS YOUR ONLY OPTION?

Have you been told that surgery is your only option? We can eliminate pain and increase mobility, without drugs or surgery.
new patient special
$87 16-Point Neuropathy Specific Exam
IT'S TIME TO GET THE RESULTS YOU DESERVE!
There are many people in our area that still suffer with peripheral neuropathy.  In this day and age there have been significant improvements in the pain management treatments we can offer.  The past treatments for peripheral neuropathy revolved around medication, and many patients were left disappointed.  It doesn't have to be this way anymore.
At Beacon of Life Chiropractic we have several advanced programs to help you turn this condition around.  If you're struggling with burning pain, tingling, numbness, or even a loss of feeling, call our office today to see what we can do for you.  Our doctors will sit down with you to see if you are a good candidate for care.  It's a great day to start your new life.
Neuropathy in Royersford
Symptoms of Neuropathy:
Loss of hot or cold sensation
Pins and needles feeling in your feet
Tingling or burning
Loss of feeling
Feet that are painful to touch
Restless legs
Feeling of ants crawling on your legs
Difficulty sleeping because of foot pain
Burning Pain
Sharp Electric Pain
Numbness
Leg Cramps
Numbness and Tingling in your feet
Difficulty sleeping
Pain while you walk
Is Medication the Answer for Neuropathy?
Medication can be very helpful for a number of things.  The problem is that medication is not generally designed to correct the cause of the problem.    We know so much about the human body today.  It's time to move beyond treatments that mask your symptoms.
Our new Peripheral Neuropathy treatments succeed because we attack the problem at its source.  Our combination of breakthrough technology along with advanced treatments provides your body with everything it needs to heal the damaged nerves.  The majority of patients notice an improvement in their symptoms within their first few treatments.  
In general if you have pain in your hands, feet, or legs you may be a candidate for treatment.  Each patient is evaluated by our team, on a one on one basis, to see if treatment is right for them.  It's important to note that our treatments are non-surgical, and require no prescription drugs.  There is finally an answer that can produce long lasting results.
At Beacon of Life Chiropractic we believe that each patient is an individual.  Our multi-disciplinary approach gives us the ability to custom fit our treatments to each patient.  Our doctors will sit down with you on your first visit to determine the best treatment options for you.
We offer some of the most advanced non-surgical FDA approved treatments available today.  It's always our goal to focus on the cause of any condition we treat.  Our patients expect the best, and we do everything we can to help them achieve their goals.  We want you to have the ability to live your life to the fullest.  Don't let pain take that away from you.
Register for a complimentary new patient consultation today.  The team at Beacon of Life Chiropractic is here to help.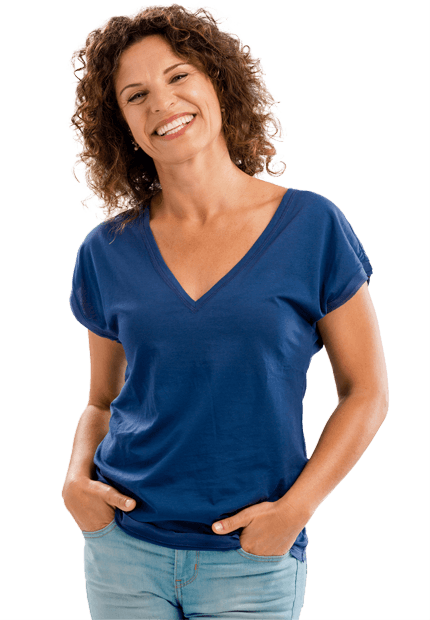 AFTER TREATMENT, MANY PATIENTS EXPERIENCE:
IMPROVED MOOD

Improve your overall health
and regain your vitality for life.

REDUCED MEDICATIONS

Medication and surgery don't
have to be the answer.

ACTIVE LIFESTYLE

Stop wasting time in pain and
get your active life back!